2022 Notice of NOLSW Officer Election and Candidate Bios
NOTICE OF ELECTION
The following positions are contested and ballots will be mailed to your home address on or before October 25, 2022:
President
Pam Smith
Jordan Barbeau
National Vice President
Robert V Garza
Matthew Vogel
Northeast Vice President
Natalie James
Karen Rosenberg
Southwest Vice President
Vail Kohnert-Yount
Craig Carmean
West Vice President
Pete Savino
Carolyn Gomez
Trustee (Vote for 3)
Brett Cattani
Mary Ellen Nose
Vicki Roebuck
Jacob Bolton
Diane G Lanigan
The following positions are uncontested and the candidates have won by acclamation:
Financial Secretary/Treasurer Rachel A Thomas
Recording Secretary Joseph A Veehoff
Human Services Vice President Tara Maguire
Southeast Vice President Victoria Robinson
Midwest Vice President Colleen Connolly
Candidate Bios
VAIL KOHNERT-YOUNT-Southwest VICE PRESIDENT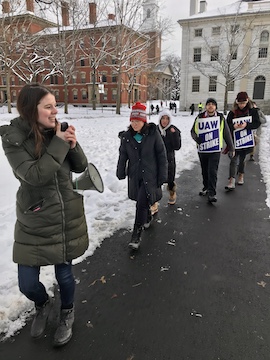 Vail Kohnert-Yount (she/her) is a labor and employment lawyer at Texas RioGrande Legal Aid in Brownsville, Texas. She first joined the UAW as a law student, when she organized with her fellow student workers to win the NLRB election to start Local 5118 at Harvard University. She moved back to her home state of Texas after law school, where she serves as a shop steward, chairs her unit's elections committee, and represented NOLSW members as a delegate to this year's UAW Constitutional Convention. Vail also campaigned for the "One Member, One Vote" referendum that UAW members overwhelmingly passed last year, giving members the power to vote directly for our international leadership for the first time. Before law school, Vail worked in the labor movement and at the U.S. Department of Labor. She is proud to follow in the footsteps of her family members who are United Auto Workers in Michigan.
NATALIE JAMES- NORTHEAST VICE PRESIDENT
Natalie James (she/her) is a tenant attorney at Legal Services of New York City (LSNYC) of Colombian heritage. She serves on the executive committee as the political representative of her 650-member unit, Legal Services Staff Association (LSSA). Natalie previously worked for a nonprofit legal services organization that was not unionized, but in 2018 she changed her area of practice in order to join a union workplace. She quickly went on to serve as a delegate and later a strike captain in LSSA's Brooklyn Shop, and organized direct actions leading into LSSA's bargaining cycle and through their contract vote in 2021. Natalie supported the successful passage of One Member, One Vote, and proudly represented LSSA and NOLSW as a delegate to the 2022 UAW Constitutional Convention. Natalie has deep organizing experience within the LGBTQ+ community that includes co-founding the Queer Liberation March, a people's protest march without corporate funding or the presence of a police contingent, to serve as an alternative to the corporatized NYC Pride Parade. The Queer Liberation March mobilized 45,000 attendees in its first year.
KAREN ROSENBERG- NORTHEAST VICE PRESIDENT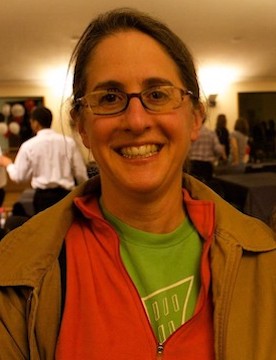 I am a 1984 graduate of Wesleyan University and a 1990 graduate of Northeastern University School of Law. I worked for various MA legal services programs throughout law school, and my first post-law school job was with Cape Cod Legal Services, where I joined NOLSW and participated in contract negotiations. In the mid-90s, I took a job doing disability rights work in RI, where I was involved in organizing an NOLSW unit and winning a first contract. This was a transformational experience that led me to decide to that my heart was in labor work.
In 2002, I became an east coast organizer with NOLSW. I loved my colleagues, who were generous, committed and hard-working. I was incredibly proud to be working with our members, who do such amazing social justice work.
In 2008, I accepted a job as a servicing representative with UAW Region 9A where I was privileged to learn from some visionary leaders and brilliant organizers and serviced three locals with a combined membership of over 7,000 members, working in primarily in gaming, higher education, and human
services.
During my 12 years with the Region, I was involved in countless organizing and contract campaigns and in helping local leaders to build and maintain their unions. Among many other things, I was an integral participant in the landmark campaign for union recognition for 2,800 dealers at Foxwoods casino and in bargaining their first contract; was chief negotiator for the first contract for postdoctoral researchers at UMass Amherst; led negotiations to secure the first just cause provision for UMass Resident Assistants and Peer Mentors; helped UMass graduate teaching/research assistants win major improvements in their health coverage; faced down an impasse threat with the faculty and staff units of Goddard College (and won a first contract for the staff); led negotiations for one of the first contracts for MA charter school teachers; and participated in a hard fought struggle with UMass Lowell adjunct faculty which resulted in their gaining their first health and retirement benefits. My proudest accomplishments have been to teach local leaders from diverse backgrounds learn to organize, negotiate, resolve workplace disputes, and work together to build strong unions, while become confident, empowered leaders.
I also represented Region 9A on the UAW's independent staff union and represented the UAW on the National Board of Pride@Work.
In 2019, I chose to retire rather than work under Gary Jones, who became the president of the UAW in 2018 and was later convicted of corruption. Jones' corruption did not come to light until after I left. Imade my decision after Jones repeatedly interfered with and undermined organizing and contract campaigns in Region 9A and then--after I advocated for fighting back--began targeting me personally.
I joined the NOLSW Board in 2019. In "retirement," I have helped out Local 2322 by covering a staffing gap for about a year, formed a local citizen's action group, worked on several political campaigns, participated in starting a state chapter of Pride at Work, and volunteer on a farm that grows organic produce for local foodbanks and homebound seniors. I still find that as a retiree, I have had a greater ability than many of my fellow board members to devote time to NOLSW. I have been happy to share my extensive experience and relevant skills with my union, among other things, serving on the personnel committee and covering the assignments for a staff member during a seven month medical leave.
PETE SAVINO- WEST VICE PRESIDENT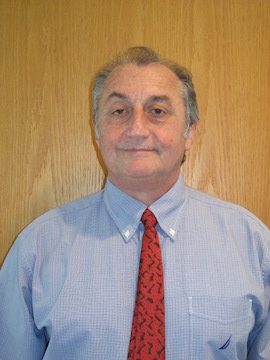 Pete Savino is the current West Coast Regional Vice President. He has held the position since 2012 and has much experience with working with the National Executive Board in dealing with NOLSW's issues, holding National Joint Councils, and interacting with the UAW.
Pete has been an NOLSW member since 1985, working for the Santa Monica Rent Control Department, initially assisting the public with rent control matters and then for 30 years investigating violations, claims, and conditions for administrative hearings and court. During the vast majority of those years Pete served as Unit Chair and for several years in other offices. He led negotiations for many contracts and stewarded many grievances.
Pete's union experience began well before his involvement with NOLSW. As a college student he worked summers out of the IBEW #363 hiring hall in Nyack NY. In the 70s he was on the UFW Boycott Staff as a community support organizer, a coordinator of boycott organizers, and leading a group of strikers and family members (Juan De La Cruz Brigade) who picketed hard targets and provided security for Cesar Chavez. After years as a tenant union organizer in Los Angeles, for a community organization that lobbied for that city's rent stabilization ordinance, Pete was an organizer for SEIU #99 that represented school employees and also took an assignment from AFSCME #1108.
Pete Savino brings skills that can only be acquired through long experience and is a stalwart NOLSW member.
MATTHEW VOGEL- NATIONAL VICE PRESIDENT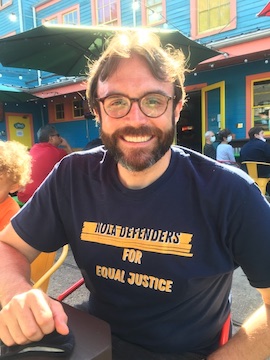 Matthew Vogel (he/him) has been an attorney with the National Immigration Project of the National Lawyers Guild (NIPNLG) since 2019. At NIPNLG, Matt focuses on litigation and legal support concerning immigrant rights, immigration enforcement and detention, the immigration consequences of criminal legal system involvement, and due process in immigration proceedings. He is the NLG Staff Union's steward and an active member of the bargaining committee, currently on track to win their first contract since the original was signed in 1990. As steward, he has successfully worked to prevent layoffs, obtained tens of thousands of dollars in back pay and severance pay for members, satisfactorily resolved several potential grievances, and shored up the unit's recordkeeping and dues collections, in addition to everyday contract administration work. Prior to NIPNLG, Matt was a public defender in New Orleans for several years, where he provided immigration consequences advising and training, was a member of the capital and juvenile life without parole defense teams, and defended felony and misdemeanor cases. Matt lives in New Orleans with his spouse, Tanya (a family nurse practitioner at a community clinic), their two kids, Luke and Xavier, and his mother-in-law, Bev.
JACOB BOLTON- TRUSTEE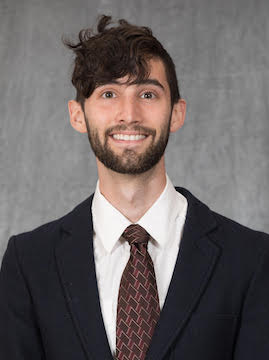 Jacob Z. Bolton (they/them or he/him) serves as chair of Legal Workers for Lakeshore Legal Aid and works as a hotline attorney. With a history of working on campaigns for economic and social justice, Jacob joined NOLSW as a Bargaining Team member in November 2020. In July 2021, Jacob was elected as the unit's first Chair, and he continues to serve fellow workers in that capacity. As chair, Jacob has led the team to great victories including 10-20% raises mid-contract, winning grievances, enactment of a four-day workweek policy, and more. An empathic leader and innovative, collaborative problem-solver, Jacob strives to ensure that everyone is invited to participate and mutually understood. Jacob is proud to serve his colleagues and would be thrilled to serve NOLSW in a greater capacity.