Posted On: Sep 13, 2013 - Updated On: Jan 02, 2014
At the end of September, the government will run out of money and face a possible shutdown. On top of that, we will hit the debt ceiling by the middle of October. Congressional Republicans and even some Democrats will want to put cuts to Social Security benefits on the table. That is unacceptable.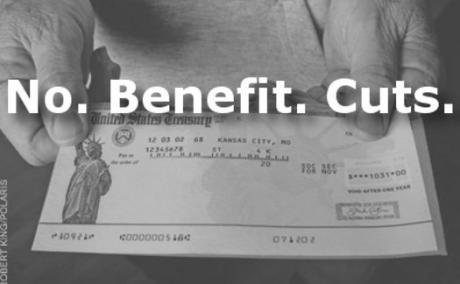 Every week we hear about corporations that cut the pensions they promised to workers. As a result, Social Security has never been more important. Now is the time to EXPAND Social Security benefits. We need to change the debate! Cuts should not even be part of the conversation.
Senators Mark Begich and Tom Harkin have introduced bills to expand Social Security benefits. Both bills would increase cost-of-living adjustments for retirees. Senator Harkin's bill goes one step further and adds an average $800 per year to base benefits.
Both bills would "scrap the cap" in order to make everyone pay the same rate into Social Security, which both pays for increased benefits and extends Social Security's overall solvency.
Take action now!
Go to ExpandSocialSecurity.com and sign the petition to Congress, calling on them to expand Social Security -- not cut it.
Call your Senators and ask them to co-sponsor S.567, the Harkin "Strengthen Social Security" Act and S.308, the Begich "Protecting and Preserving Social Security" Act.